INSPIRING…Community Trust & Unity
CHALLENGE How can we create awareness and a larger community engagement with Harlem Grown?
INSIGHT People don't fully understand just how many ways Harlem Grown grows not only the garden but the community.
SOLUTION We want Harlem Grown to launch and sustain a video/story driven campaign.
Out of Home Kiosk Connect
#IamHarlemGrown Community Challenge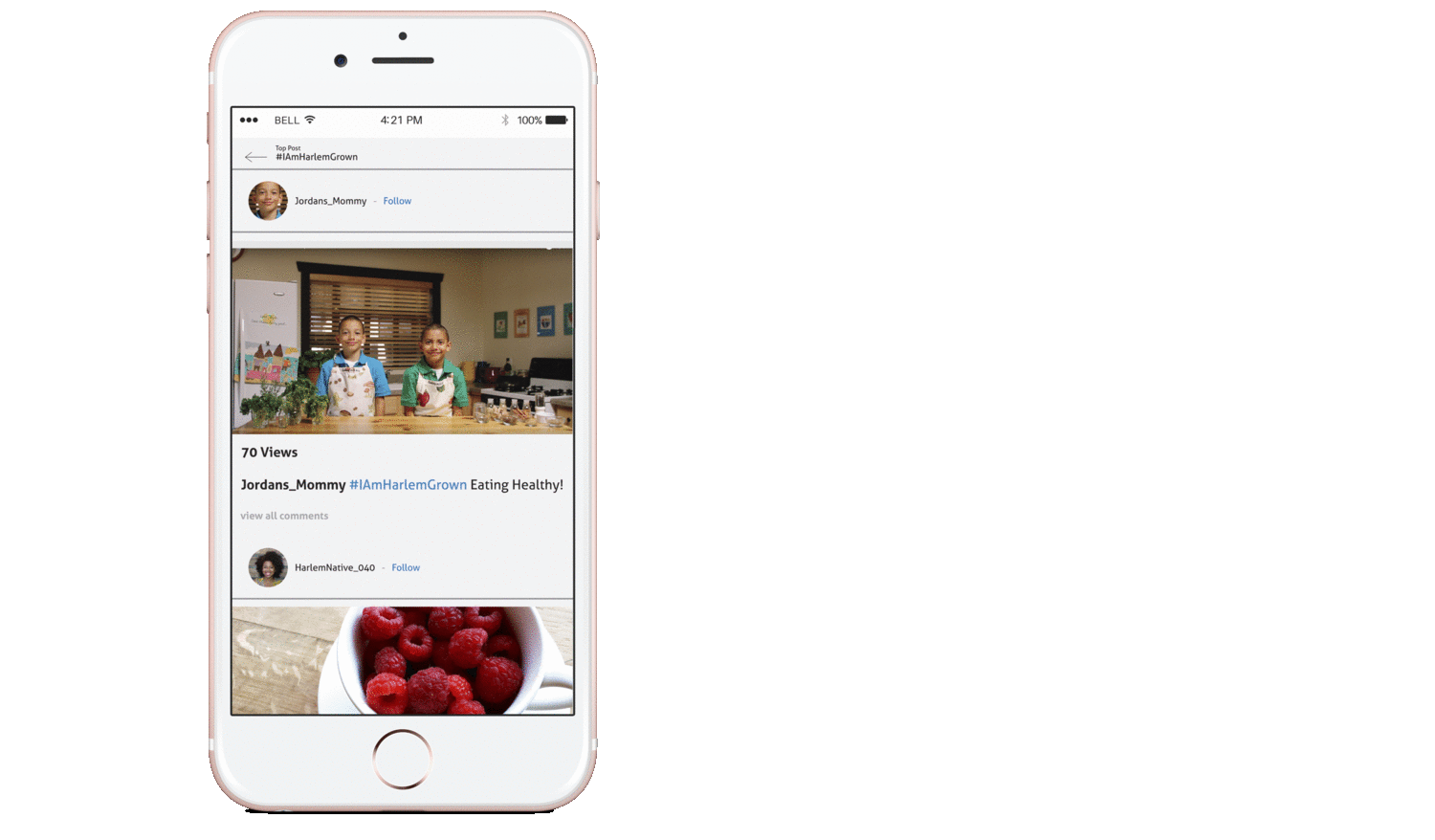 Families and Locals will be encouraged to share how they are Harlem Grown and use the hashtag #IamHarlemGrown
Local People telling Local stories.